the 360º approach.

for the best yields.

thinksynq strategic planning and strategic management consulting with an innovative agri-services company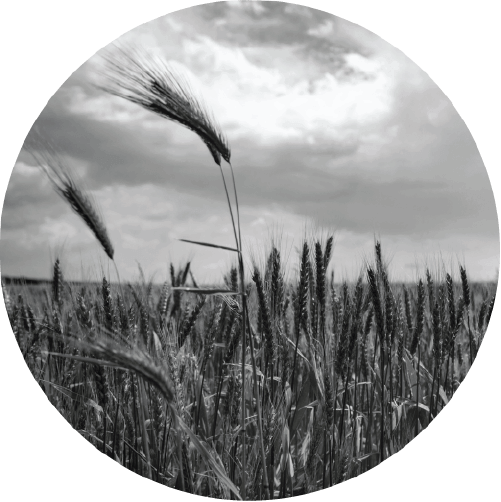 at a

glance

EM3 Agri Services, the first serious corporate foray into farm mechanisation, aimed at taking mechanisation to small & medium farms, followed by more advanced automation and other services, for increasing yields and thereby the income of the farmer.

Thinksynqs engagement, started off by developing manual processes and systems to handle operations in a single market. Soon, the client, realising the practice depth of the team, got thinksynq to consult on all aspects of the business - strategy planning, business planning & financial planning, policies, processes & systems and technology strategy.

thinksynq helped EM3 in strategy planning keeping both the key stakeholders' - "farmer" and "company" interests in mind. thinksynq made important changes to the firm's strategic approach, rewriting the entire model to rest on two key pillars – what is in it for the farmers (yield and income improvement) and what is in it for EM3 (deep engagement and monetizing through multiple services).
the complete financial model was re-done and thinksynq helped in operationalising the model till the right resources were identified and inducted into the system. EM3 Agri-services, the innovative brainchild of a successful corporate executive and his son, is the first serious corporate entry into agriculture. The project was to take mechanisation to small & medium size farms, followed by more advanced automation & intervention for higher yields.
thinksynq's association goes back to the early stages of the company, when it developed manual processes and systems to handle operations in a single market. The engagement got progressively deeper, as the client realised the practice depth of the team. Soon, it became more of a partnership, with thinksynq providing strategic management consulting on all business aspects.
Consequently, the entire business plan and financial model was rebuilt by thinksynq.
At present, thinksynq's continued engagement with EM3 Agri covers the following areas:
Business development consulting for accelerated farmer acquisition and increasing service depth leading to deeper farmer engagement. thinksynq is actively engaged in operationalising this strategy including setting up a model farm for testing its hypothesis.
funding advice and management for the client with a strategic foreign investor
drafting a comprehensive IT strategy in sync with the business model, leading to a customized application software build which enables holistic farmer engagement. The build kept into account tech interventions for keeping both acquisition and servicing cost manageable.
developing policies, systems and processes including Delegation of Authority.
Finance management - debt finance arrangement for farm equipment related capital expenditure.
Devising sales strategy and designing the sales organization structure and operations systems including assistance for pricing and incentives.
implementation support by designing procurement strategy (for machines) and accounts payable and receivables management.
operations team dimensioning including handholding for actual implementation.
implementing a Lead Management system application to help in demand generation, business development and channel management.
participating in monthly review meetings to assist in continuous business performance improvement